Georgina Augustina Dore,
(1873-1907) is the daughter of a West Indian Creole minister James Dore and his wife Augustina from the British West Indies. James Dore came to the United States in 1876 and was a school teacher in South Carolina who became a minister of the gospel. He and his wife lived in Buford County, S.C. in 1900 and by 1910 were living in Cobb County, Georgia. What brought the couple and their 34-year-old daughter to Ringgold is lost to time. Perhaps he was preaching a revival, perhaps working with a local church, but in a time when burials of blacks and whites were sometimes segregated in the South that was not the case in Ringgold.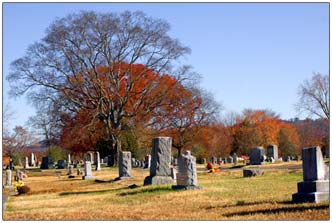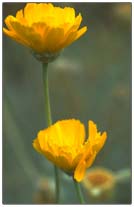 Special thanks to Connie Haney
at the Catoosa County Library for her assistance
W. Trox Bankston,
(1866-1944) The name still carries weight today in Georgia's newspaper industry. He and his wife Fannie Batey are both buried in Nathan Anderson cemetery. The Georgia Press Association Local News Coverage Award is named in honor of the 50-year veteran newspaper editor and legislator who grew up in Ringgold and started several newspapers including the Ringgold New South, North Georgia Citizen in Dalton, WestPoint and Lanett, Ala.News, LaGrangeGraphic, HogansvilleNews, and the Covington News. He served on the staff of two Georgia governors, and several terms in the state legislature representing Troup County. He was a state and national delegate to the Democratic Convention.