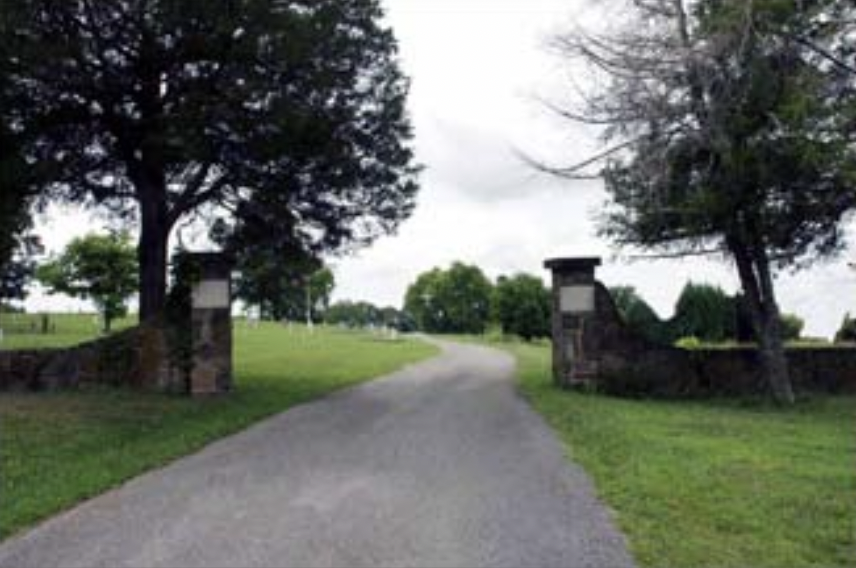 Nathan Anderson Cemetery Perpetual Care Trust Fund, Inc.
One of Ringgold's oldest cemeteries, the Nathan Anderson Cemetery on Lafayette Street near Georgia Highway 151 is accessible from downtown along the LaFayette Street sidewalk. Many of the communities earliest and most notable citizens were laid to rest at the site. Some authorities speculate that the cemetery location actually dates back to the days of the Native American mound builders. It's more recent history began with the Cherokees as part of Assistant Chief Richard Taylor's Mount Hope plantation. Nathan Anderson dedicated the original portion of the cemetery in 1842 following the Cherokee removal. He received the property from his father G.W. Anderson. Among those interred there are Cherokees, slaves, and Confederate soldiers who lived in Ringgold or died in nearby battles or Civil War hospitals. Adding to the 1800s residents are many of those who called Ringgold home in the 1900s in the Vining-Robinson Addition (1915), Enoch-West Addition (1942), and the Baxter Addition (1961) and Anderson Memorial Gardens (1970s). The Nathan Anderson Cemetery Perpetual Care Trust Fund, Inc. maintains 10 acres of the cemetery excluding the Baxter addition which has its own cemetery committee and Anderson Memorial Gardens which is a privately held cemetery business.
Following the Civil War, the United Daughters of the Confederacy cared for the cemetery as one of its service projects. The Ringgold Garden Club took the task for 40 years. Members of their committee were Mabel Adams, Nora Kittle, and Lola Emberson. The late Mabel Adams arranged for the creation of the trust fund defining the area its services. The various Anderson cemeteries include thousands of graves of people who played various roles in the history of Ringgold, Catoosa County, Georgia and the United States. Confederate Captain William J. Whitsitt, whose page in history is indelibly linked to three trains, The General, the Texas and the Catoosa. Whitsitt (1831-1911) is buried beside his wife Harriet in the Nathan Anderson Cemetery. Whitsitt, a Ringgold resident originally from the North Carolina, was leading a group of soldiers from Ringgold to Mobile, Ala. when the Great Locomotive chase was underway. Andrew's Raiders, a group of Northern soldiers in disguise highjacked the General in hopes of destroying the rail line, bridges and tunnels as they raced northward from Big Shanty towards Tennessee. Whitsitt joined the chase with the locomotive the Catoosa following behind the Texas. He and his men arrived on the scene in time to fan out in search of Andrew's Raiders as they dispersed through the countryside when the General ran out of steam. Whitsitt organized the search and the raiders they captured were taken to Ringgold for interrogation.